We don't just broker properties.
We provide knowledge that possibilities and options for your property have been creatively examined through analysis of exhaustive research, that experts have been consulted and that nothing has been overlooked. We provide the knowledge that you are leaving nothing on the table.
We don't just broker properties; we provide peace of mind.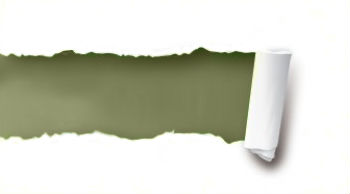 Plan
What will we bring to the table to get a better result? The planning process could entail a single meeting or months of hard work and negotiations between lawyers and government officials regarding Land Use changes, zoning and code issues or development incentives. Plans evolve; details change; politicians move on, and the dynamics of how that affects your property and whether or not you need to adapt are critical to a successful outcome.
Execute
Even the best laid plans are useless without competent execution that produces positive and measurable results. We strive to outperform in our Evaluation, Planning and Marketing efforts so that when it is time to perform, we are ready and accountable. This usually necessitates a team approach, gathering additional expertise to address the ultimate goals.
Trust
It often takes confidential consultations with our client and their advisers to find out what is in the client's best interest. To achieve this, we prefer to work as a Single Agent versus a Transaction Broker. We believe this makes all the difference in accurately representing our client's interests and is one of our core values.
Evaluate
What would we do if we were in our client's position? Given the identification of your property, we study how the property is positioned in the current market. From Valuation to Land Use options to Government and Macro-economic points, we look for areas of interest and opportunity and come prepared when we first meet with you.
WE REPRESENT OUR CLIENT, NOT THE DEAL
When it comes down to it, in any real estate deal, how can you ensure that your interests are being properly represented? Understand the difference between Single Agency and Transaction Brokerage.
If you don't sign anything that states you are being represented by a Single Agent, a Florida Broker is presumed to be a Transaction Broker, providing a limited form of representation to a buyer, a seller or both in a real estate transaction but not representing either in a fiduciary capacity.
The four additional benefits you receive with Single AgencyLoyaltyConfidentialityObedienceFull DisclosureSingle Agency includes four benefits not found in a Transaction Broker agreement; loyalty, confidentiality, obedience and full disclosure. We only represent either the buyer or the seller as their Single Agent and if we gain information about the other party that helps our client, we inform our client.
For example, acting as a Single Agent we find the ideal property for your project and call the listing agent to have a conversation about the property. During that conversation, the listing agent mentions that the seller is motivated and would like to "just cover their debt and closing costs." Since we are your Single Agent, we are going to pass that information along to you to assist in our pricing strategy and negotiations.
However, if we were acting as a Transaction Broker and that same situation occurred we would be legally obligated, by Florida Statutes, not to share that information with you.
As a Single Agent, we work for your interests and your interests alone.